9MSN - Network Kit Header & Footer
Design and UX improvements for the new responsive web header and footer across the network, my role was for consolidating the navigation for mobile, tablet and web.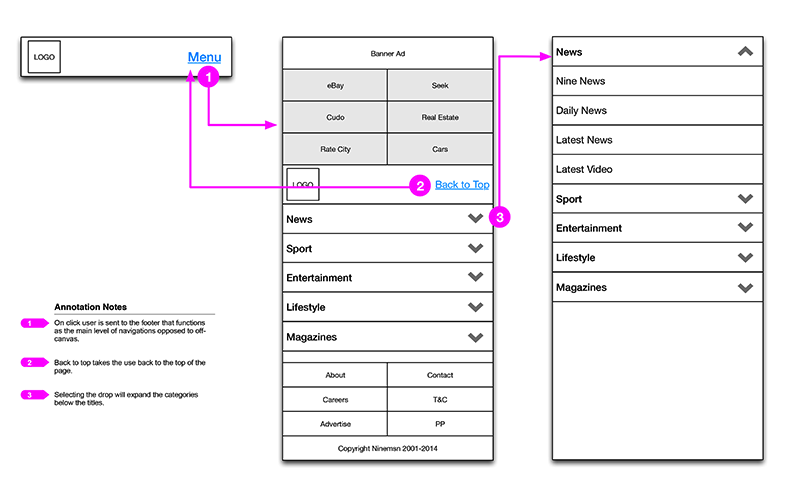 My input for the project for initial to work on an update for the responsive header / footer kit, this was to redesign the footer but spilled over to how the header fundamentally functioned.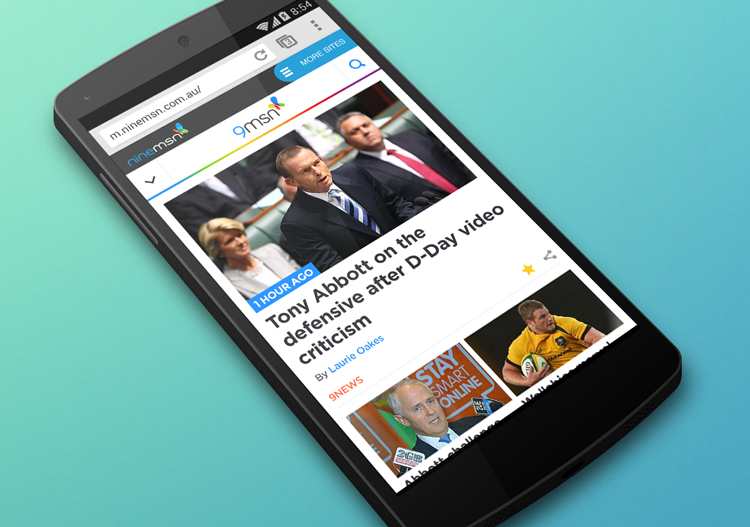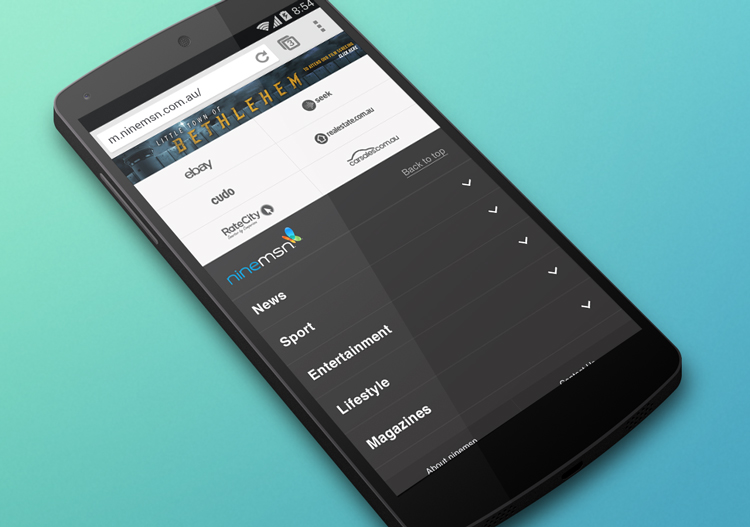 I designed mobile first and simplified the paradigm over the existing verbose concept, having all functionality simplified meant it was much faster to build and for A/B testing passed with flying colours.