LexisNexis - Digital Looseleaf Manager
The Digital Looseleaf Manager was a companion service to LexisNexis Red for librarians to manage digital subscriptions around many of the publications, my role was leading the UX then creative direction.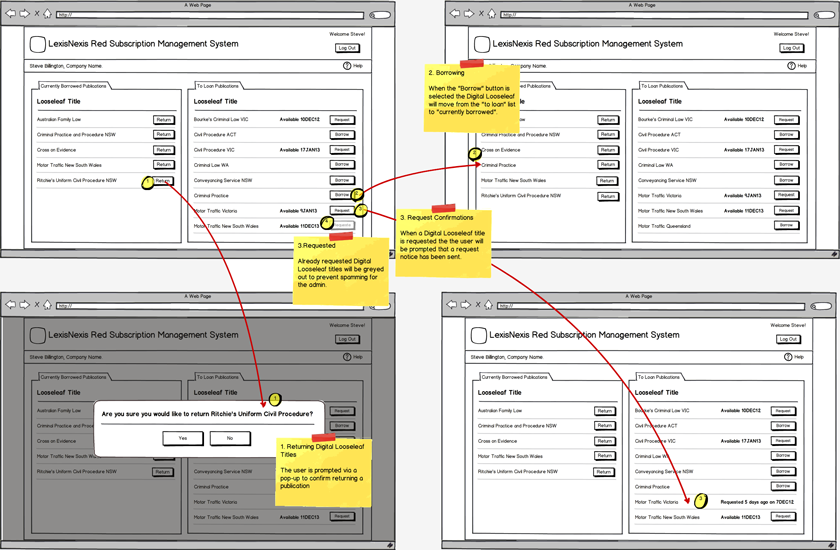 Initially I designed lo-fi wires and all workflows within Balsamiq and Sketch taking into accoiunt the initial customer imperatives for addressing subscriptions across multiple platforms for SMEs.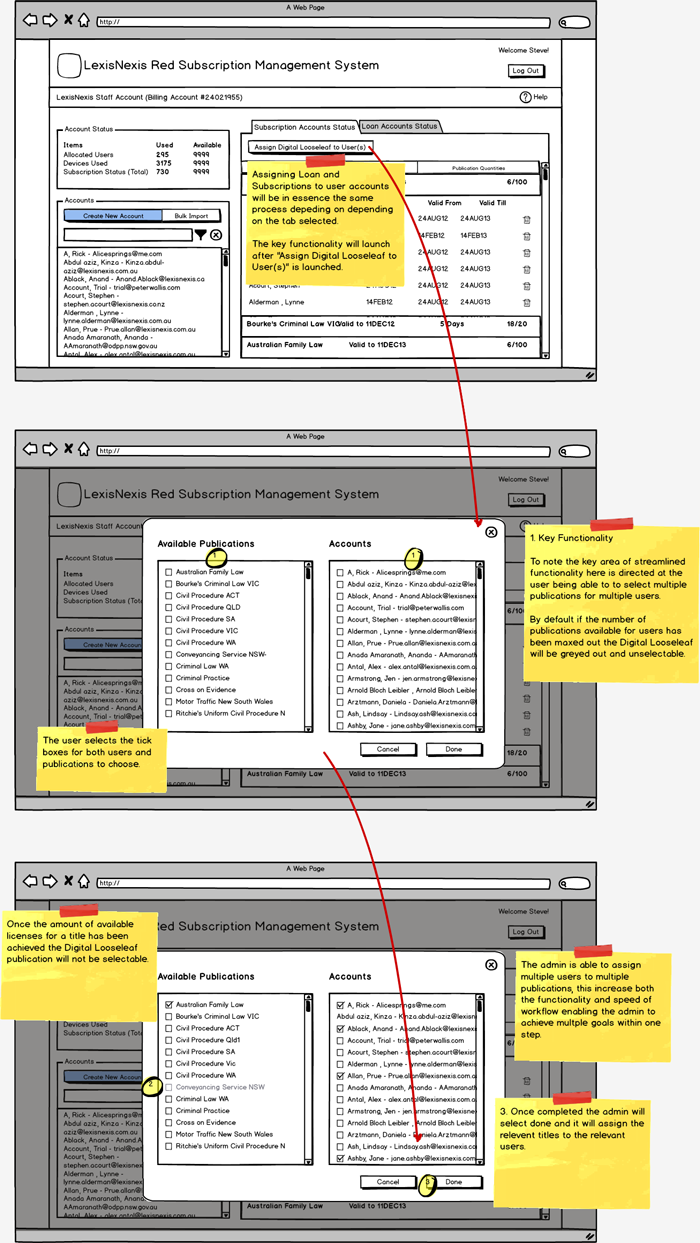 UX research came in the form of customer validation workshops, from the CX team and imperatives with the success of LexisNexis Red to function across Windows and iOS. In short plenty of feedback from the users to make this happen.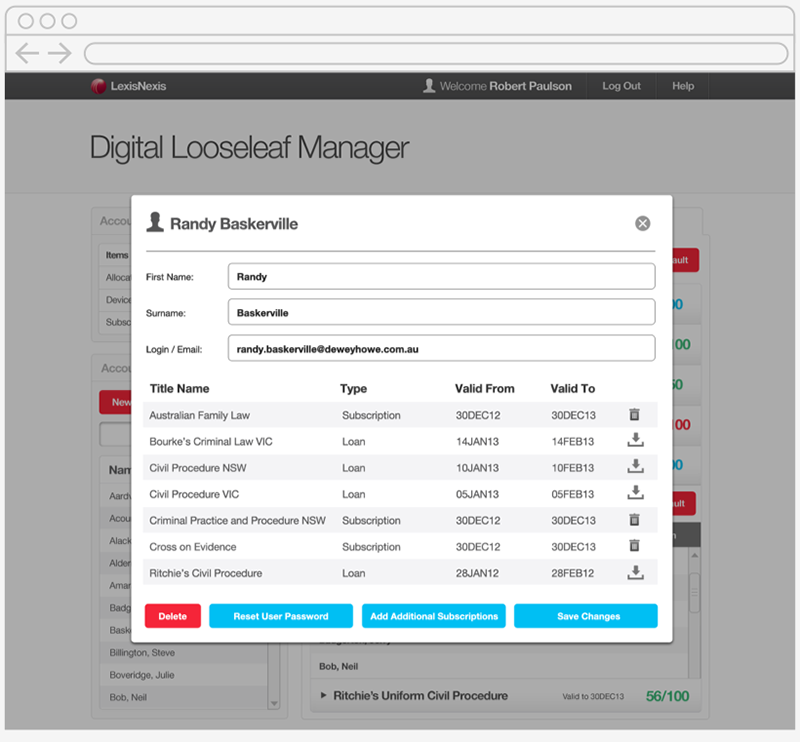 All design work was completed in Sketch, I designed a complete repository of assets as low-fi in Balsamiq then skinned up the assets once screens were approved in Sketch. This method absolutely demolished the needed time because the wires were pixel perfect and for smaller agile changes could update multiple screens in one hit.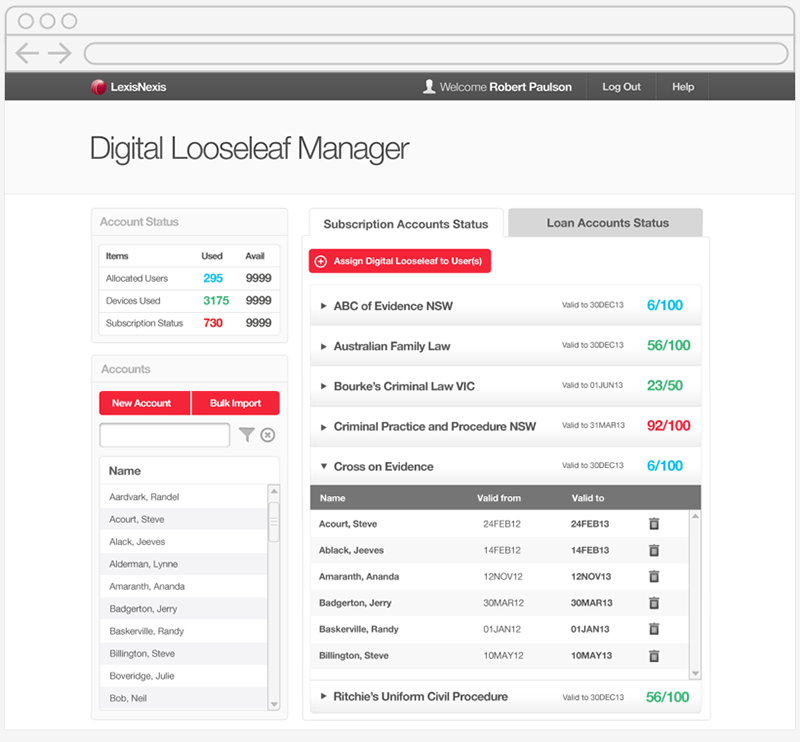 The Looseleaf Manager launched with success, this meant many firms and government departments could asset manage with greater success lowering publication expenses and buying only what users needed. This lead to an increased interest and take up from nearly all clients.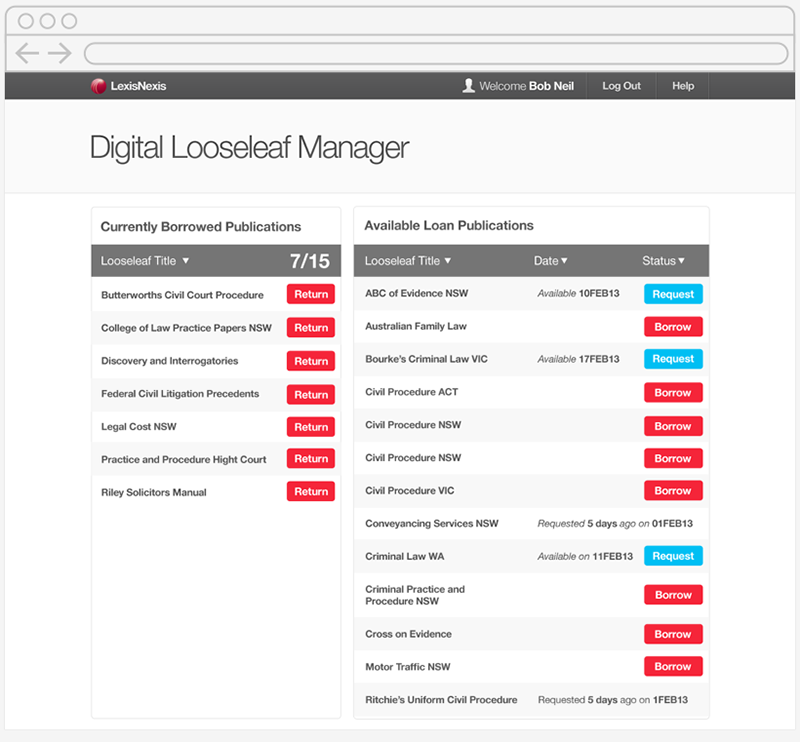 For LexisNexis the results were an increased sale of higher value digital publications and more subscriptions being purchased from businesses using LexisNexis Red on iOS and Windows.