LexisNexis Red - iOS and Windows
To date LexisNexis Red most exciting and successful product I've lead the design and UX for. The focus was to redesign for a very unique group who use publications purely as a fast reference tool.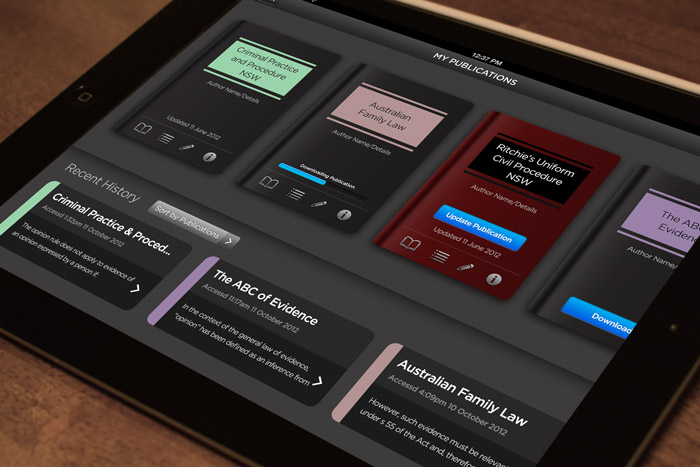 My focus was for improving the experience by redesigning the taxonomy of the navigational structure, then addressing the aesthetics. It was a 360 design process more than being just a wireframe monkey.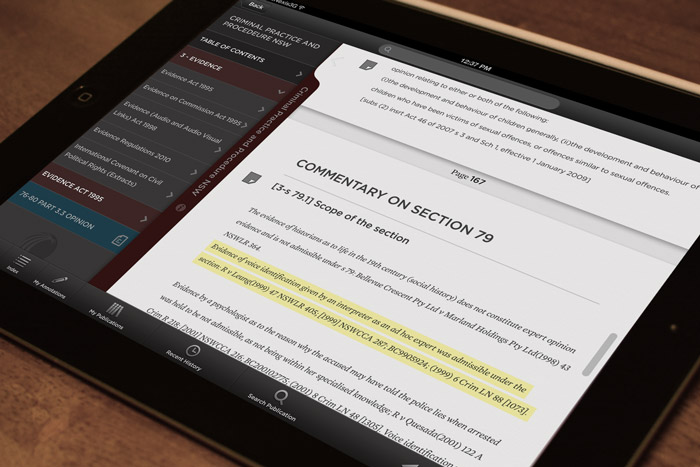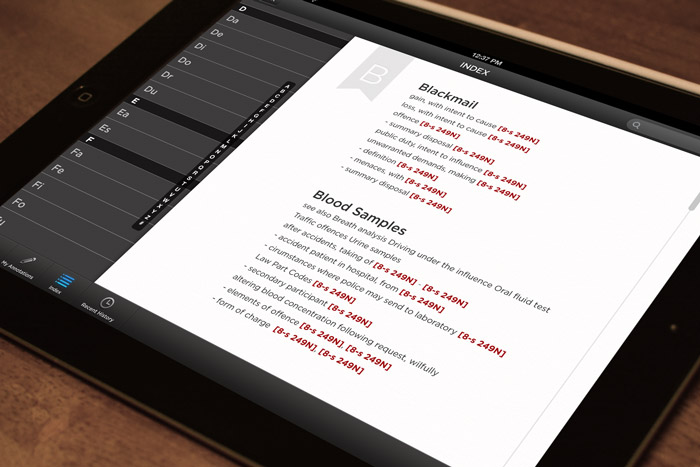 I gained knowledge about how the device would be used via user scenarios for the key groups. The eureka moment was finding lawyers would only use an iPad in landscape for referencing due to desktop space while the breadcrumb trail for comparing sections was an imperative.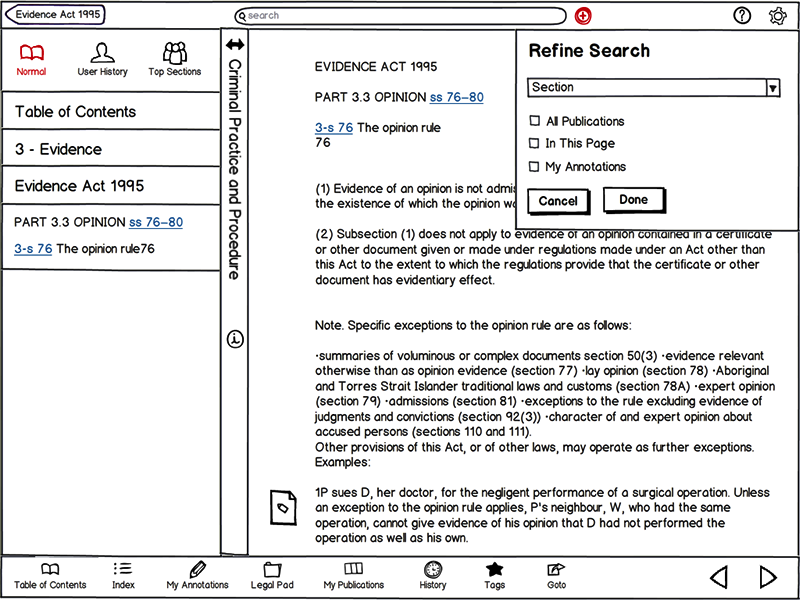 UX research included speaking directly with NSW Police Prosecutors about the usability of the proposed design, and conducting workshops with some very talented people at the AGD for readability with the publications in digital formats (finding the best fonts for their specific usage).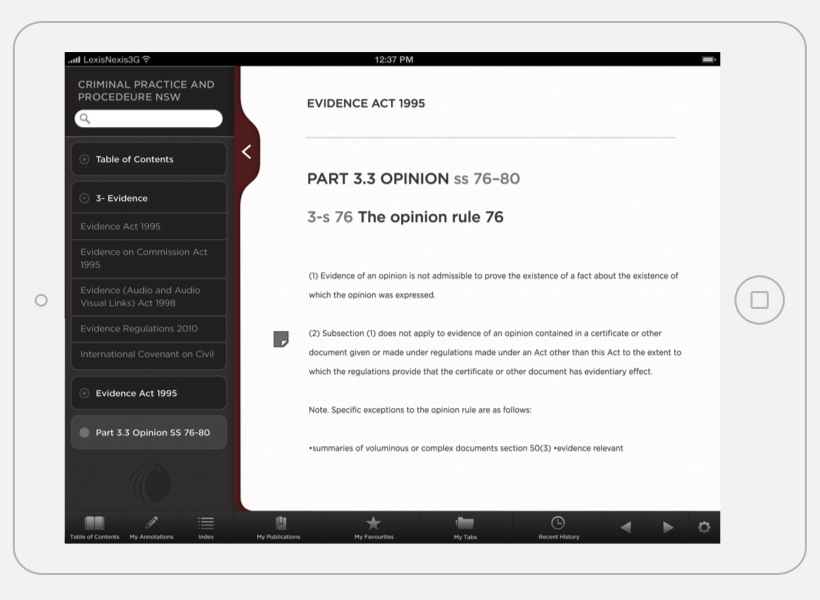 The final product was delivered on quantitative customer validation via workshops of the POC and high-fidelity design. The result is a completely redesigned app based upon research in the form of contextual interviews and shadowing the end-user for discovering imperatives.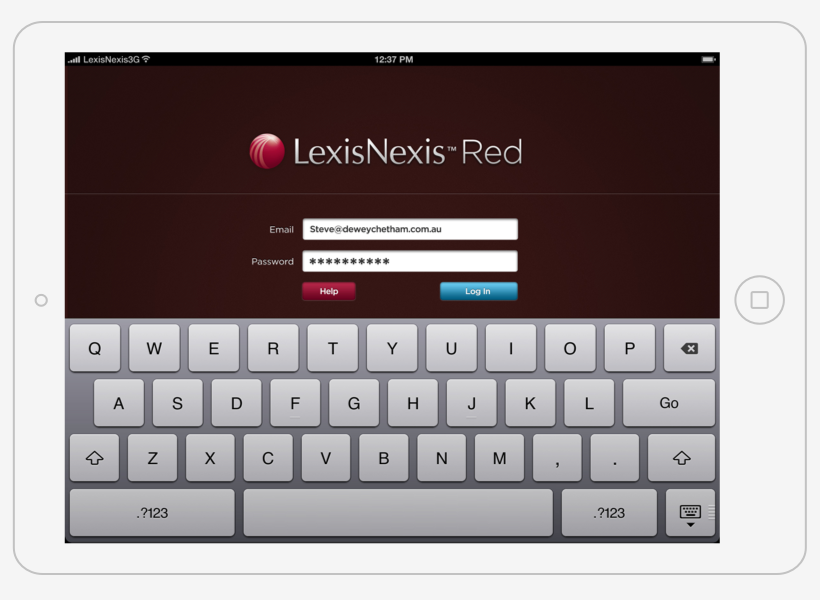 A key feedback from one user was that the new Table of Context was designed in such a way he easily found the act he was looking and meant he didn't have to return to court the follow week.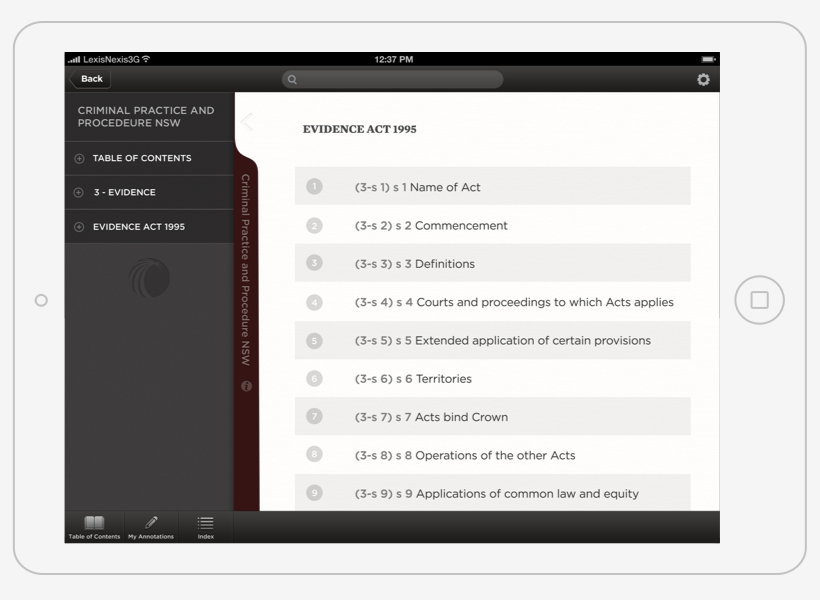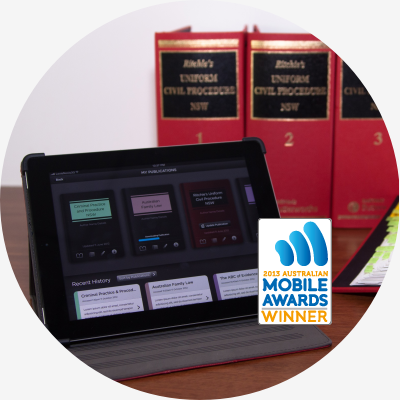 In the process LexisNexis had picked up a swag of clients and awards for the commercial success of the product including 3 BRW Innovation awards and a Mobie in 2013.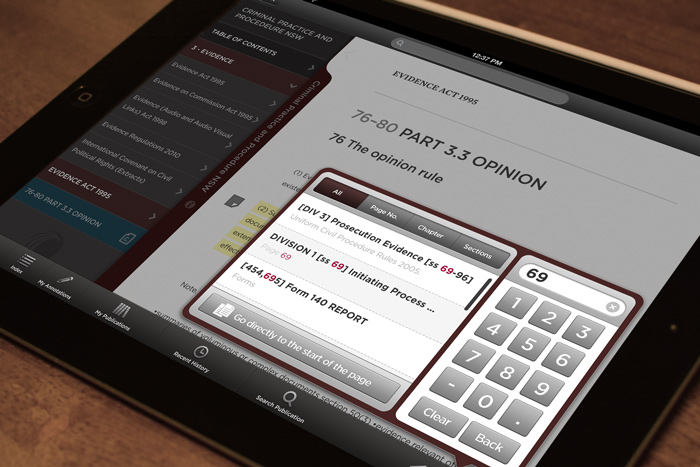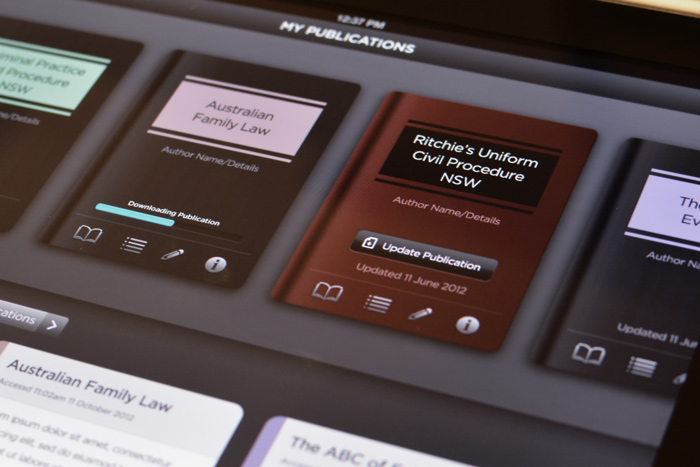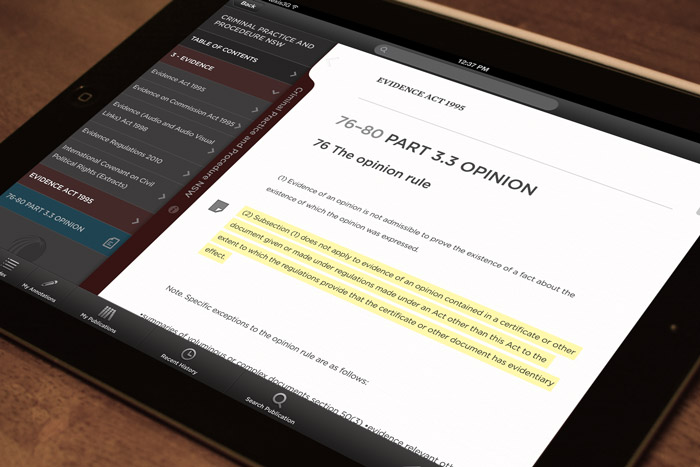 LexisNexis Red has delivered a massive boost to the business with having a great app ready for their client base with nearly all larger clients taking up trials upon demo and pitch.