Workible - Rebrand and iOS App
Workible is a flexible working solutions for part-time staff, think of it as Linkedin for part timers needing flexible working arrangements. My initial involvement was for creative and UX vision.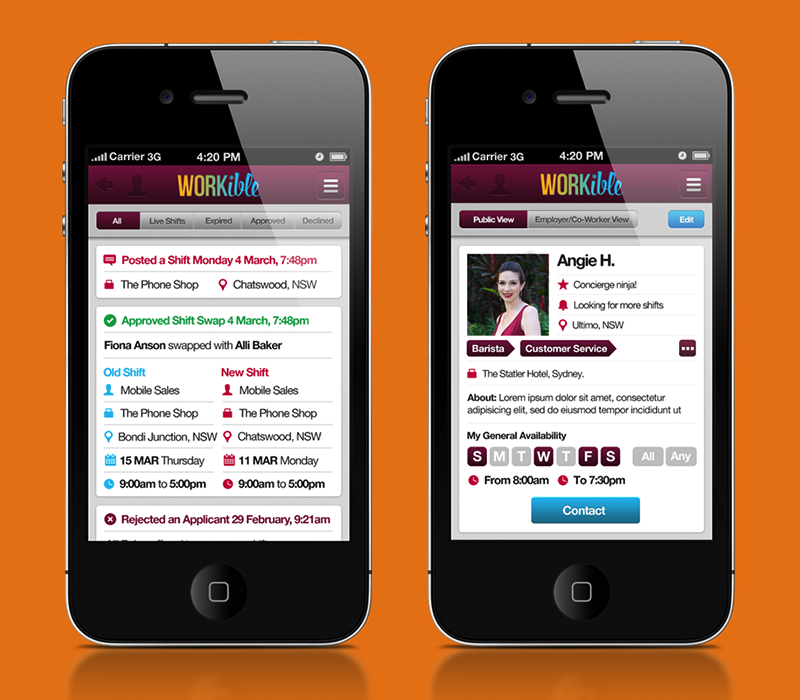 Originally Workible was HireMeUp, a good working web site that was seeking the design update of their site. Soon into the UX research process it was apparent the future was in mobile. The question initially came up, where was the brand located and where would it need to be?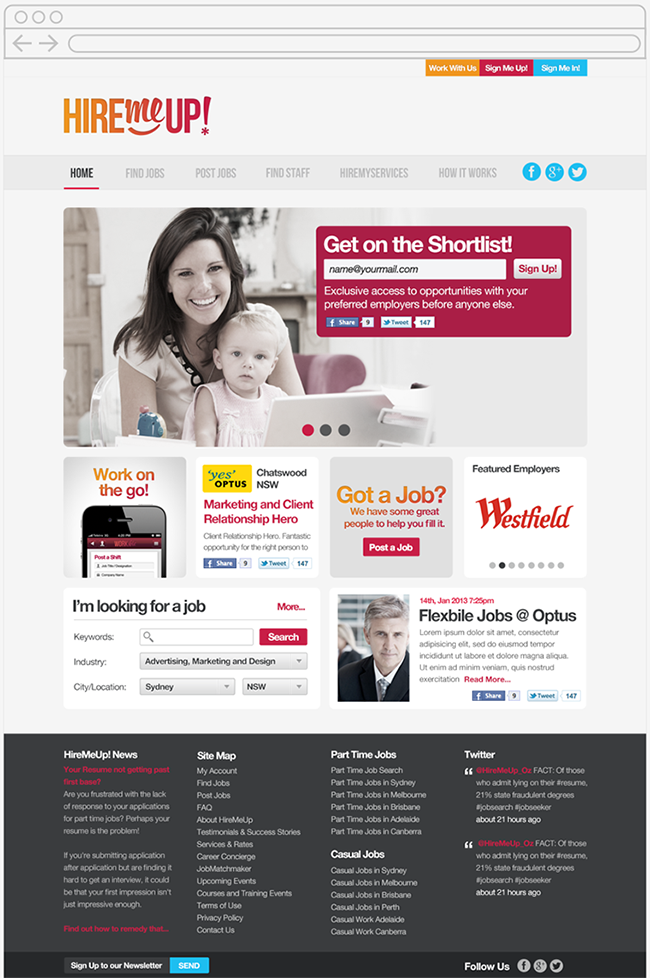 A brand is more than just a logo, many names for the HireMeUp app was floating around but the clear winner was mixing Work + Flexible, making Workible. My vision here was for the brand to be easily protected and being able to pick up cheap domains for the mobile brand, thus Workible was born.

Pencils before paper, the key for the success of any digital product is for getting the IA taxonomy correct and the interactions flow simple, Balsamiq was chosen because it was cheap and cheerful for myself and the owners of the business to use.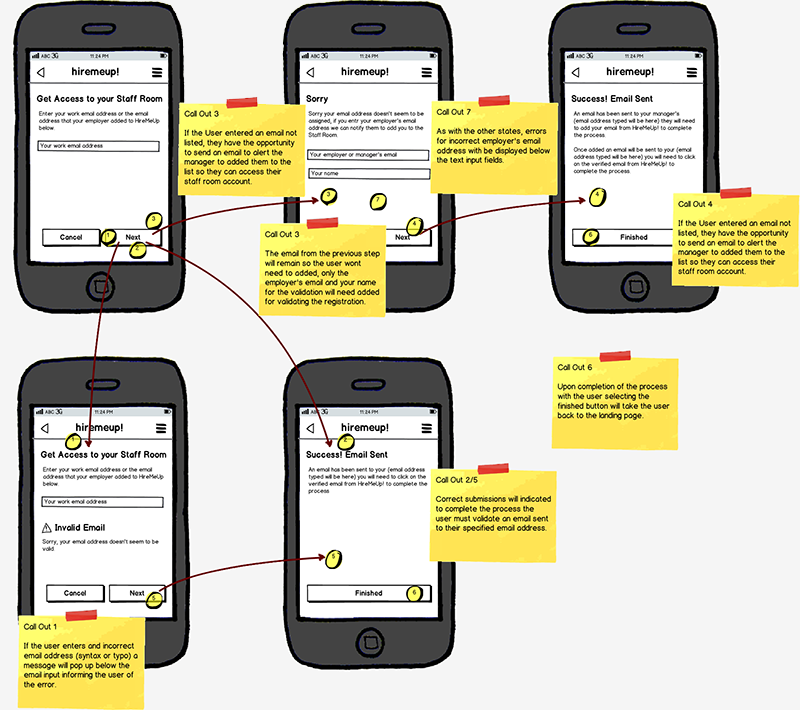 All high-fidelity was designed in either Photoshop or Sketch, for fast turn around and for assets.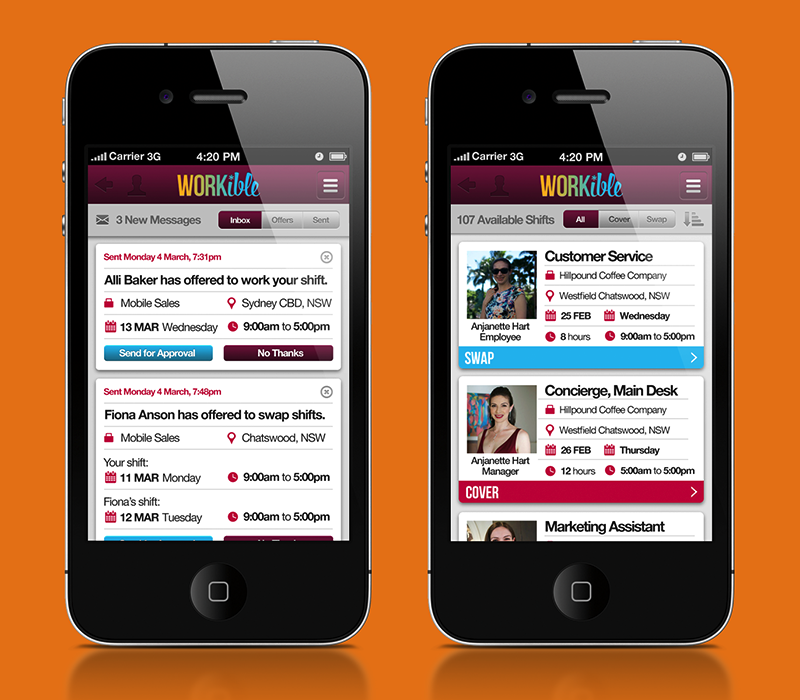 The new Workible web site was also improved for usability and brand consistency sake while HireMeUp was retired due to an aggressive brand restructure.